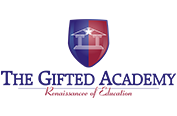 Vice Chancellor & Vice Chairman of the Board
Dr. Manahel Thabet Phd is ranked among the 30 Smartest People Alive (2011) by SuperScholar and awardee of Brain of the Year Award (2015-2016), earned the Avicenna Award  (2014) as a successor to Professor Tony Buzan, was the youngest winner of Woman of the Year (2000) from the Woman Federation for World Peace, and laureate Genius of the Year 2013 (Asia) from The World Genius Directory. in 2010 Dr Thabet was selected to be Arab Inspirational Woman of the Year by the Arab Women Awards.
Dr. Thabet is the Founder, Owner, and President of SmartTips Consultants, President (MENA) of The Brain Trust Foundation, President of the High IQ Foundation, Vice President of the World Intelligence Network (WIN), and Deputy Director of the Institute for Brain Chemistry and Human Nutrition.
In addition, Dr Thabet won the Middle East Achievement Award in Science, ranked among the 100 Most Powerful Arab Women by CEO Middle East and 500 most powerful Arabs byArabian Business. She was honored with the Royal Grand Cross Officer of the White Swan Companionate with Justice Eagle RGCO-JE and a Fellow of the Royal Society of Medicine in London, United Kingdom.
Dr. Manahel was the Chairperson of the Scientific Committee, Recommendation Committee and Senior Advisor to the International Asia Pacific Giftedness Conference in Dubai, United Arab Emirates. The Conference hosted more than 2,000 Talented and Gifted Education specialists and participants from 42 countries with 320 papers. In 2015, she set the Guinness World Record for the Largest Memory Lesson teaching 1307 female students and correcting all results in less than 3 hours.
In addition, Dr. Manahel is the Co-Founder and Senior Advisor of Tony's Tens an educational charity initiative, Goodwill Ambassador for Eco International of Prince Albert II De Monaco Foundation, President of IQuestion, Judge for the Drones for Good Awards UAE(2016), Member of the International Association of Quantitative Finance (formerly International Association of Financial Engineers), Editor for Synapsia, and Supervisor of the Arabian Intelligence Network.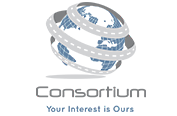 Consortium Consultancy is a global business consultancy powerhouse. We began our operations a few decades ago and have grown due to excellent relationships with our clients. We started out small, with just a few people and a small office, but today we have offices in multiple countries with many people working inside them.
We achieved our success because of how successfully we integrate with our clients. One complaint many people have about consultants is that they can be disruptive. Employees fear outside consultants coming in and destroying the workflow. Our clients face no such issues.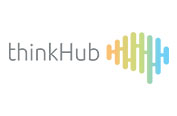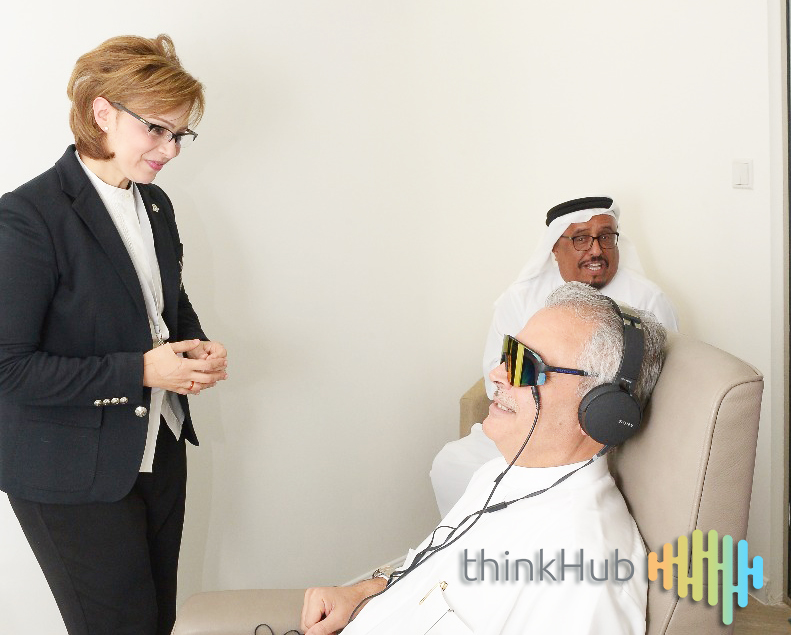 The Think Hub Center is the first private center in UAE offering Neurofeedback and Biofeedback training to reduce or eliminate everyday symptoms of stress, as well as brain based and functional disorders.
They are committed to non-pharmaceutical interventions that offer a high degree of safety and efficacy, as documented in the mainstream Medical and Psychological literature.
Neurofeedback can be used as stand-alone interventions for stress management, or as part of an integrative treatment plan together with the appropriate clinical specialist.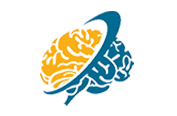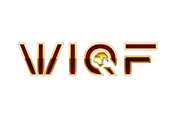 WIQF is the official IQ ranking of the high IQ community.
It is an international list  founded on April 2014 by Marco Ripà and Dr. Manahel Thabet with the purpose of evaluating high IQ people basing a unitary criterion, awarding official IQ titles to members who prove a superior IQ on several accepted tests.
Members are classified into six WIQF categories and they can achieve five Lifetime WIQF Titles plus annual awards for each category.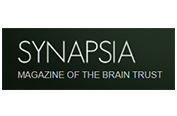 magazine was founded a quarter of a century ago by Tony Buzan as the official publication of the international Brain Clubs which later metamorphosed into the Brain Trust charity. Many noted intellectuals contributed including Garry Kasparov the world chess champion, Howard Gardner of multiple intelligence fame and Director of the Institute for Brain Chemistry and Human Nutrition, Professor Michael Crawford.
Synapsia rose to become the main news conduit for the Brain of the Year awards, the World Memory Championships and research into the nature of Genius and the Ageing Brain. Fifteen years ago the print version ceased publication but now it has been revived online by Brain Trust Royal Patron, Prince Marek Kasperski. With the active participation of Dr Manahel Thabet, Brain Trust President for the Middle East and North Africa, and the renewed commitment of Professor Tony Buzan himself, inventor of Mind Maps, Synapsia online is now inviting fresh contributions connected with learning, education and Brainpower, to enhance and expand our existing work, work which in many cases turned out to be predictive, cutting edge and, indeed, prophetic!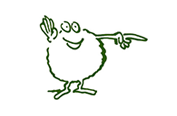 BRAIN TRUST CHARITY BRAIN OF THE YEAR AND AVICENNA AWARDS FOR 2015
Dear Supporters of the Brain Trust Charity
Please put the following times dates and venue in your 2015 itinerary and advance diary and please distribute to everyone on your databases – thanks so much.
After the colossal success of this year's awards the Brain Trust has already confirmed the following details for 2015:
Venue: the New Riviera Pavilion at the Phyllis Court Club Henley on Thames (see http://www.phylliscourt.co.uk/ ), directly overlooking one of the most beautiful stretches of the River Thames at its most idyllic.
Time -arrival 12 noon Sunday May 31st 2015 lunch 13-00 awards 2-30 pm.
The current award holder for the Avicenna gold medal is Dr Manahel Thabet and the 2014 Brain Trust Brain of the Year is Lorraine Gill.
Many thanks and looking forward to seeing you there.
Ray Keene OBE
Director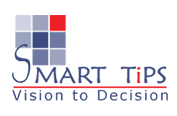 Smart Tips was established by Dr. Manahel Thabet often referred to as The Consultant, but prefers to be considered as partner in solutions and achievements
Smart Tips offers a reliable, high quality alternative to in-house resources for business development, consultancy, feasibility study, strategic planning and crisis management. A true alternative to in house resources offers a very high level of practical experience; know how, contacts, and confidentiality. Clients must know that working with smart tips is a more professional, less risky way to develop new areas even than working completely in house with their own people.
Smart tips Consultancy provides a range of solutions to meet the business needs of our clients involved in developing or delivering complex programs or projects.
These businesses needs arise from the investment opportunities and risks which dominate our clients' agendas in the modern economy, and on which their ultimate business success depends.
As investors, our clients are seeking informed advice to support their investment decisions, whether they seek to maximize returns or minimize risks. In both the public and private sectors, our clients are also seeking improved business performance to enhance value and to improve their competitive position in the global market.
Our four service streams provide clients with support and advice through the entire investment cycle.
At the conceptual phase, we apply our business economics and strategic skills to work with entrepreneurs, developers and investors to identify opportunities and evaluate alternative options and potential outcomes. Through this process, we help our clients to make informed decisions.
During procurement, we provide commercial, financial and technical advice to our clients whether they are acting as promoter, sponsor or investor. Through this engagement we help our clients manage risks and achieve positive financial outcomes that enhance business value.
For operational businesses, we help improve performance through business change programs, from concept to delivery.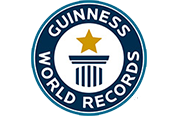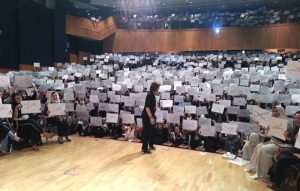 Largest memory lesson
Who: 1307 FEMALE STUDENTS OF DAR AL-HEKMA UNIVERSITY, DR MANAHEL THABET
What1: 307 PEOPLE
Where: SAUDI ARABIAJEDDAH
When: 14 SEPTEMBER 2015
The largest memory lesson involved 1,307 female students of Dar Al-Hekma University being taught by Dr Manahel Thabet at Dar Al-Hekma University, Jeddah, Saudi Arabia, on 14 September 2015.
The lesson took 30 minutes 48 seconds under the scrutiny of the World Memory Sports Council.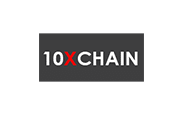 10X Chain
10XCHAIN is the leading product-agnostic blockchain consultancy team: we have no bias towards any technology, we are not trying to sell a product (we don't have any!), we create win-win partnerships with our clients. This means we won't build unnecessary hype where there shouldn't be any, we will tell you if blockchain is not the solution you need.
We are headquartered in Dubai, United Arab Emirates, and provide our services internationally. Most of our clients are actually outside of UAE we travel on a very regular basis. Our team is a mix of the best talents from the Bitcoin and blockchain space, all having multiple years of experience working full-time on the technology. From purely technical to business and finance background, our diversity is our strength. We mostly work with major enterprise clients (banks, Big 4, and technology providers) and top consulting firms around the world; but also have quite a few startup clients.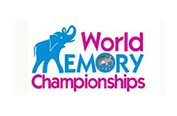 is both a fun, valuable hobby, as well as an amateur sport. At the fun end of memory, informal competitions take place in Brain Clubs and in other Mind Sport groups taking many different forms.
At a competitive level, there are specific disciplines which were created in 1991 by the founders of the sport, Tony Buzan and Raymond Keene OBE, and which lay down a common competition framework that has enabled international competition to take place. It is based on the ten memory disciplines.
Competitions that comply with the WMSC rules standards can be included in the World Rankings.
At a World level, some disciplines like cards and number can have a one hour memorisation period and a two hour recall time. At a national level, memorisation times can be reduced to five minutes, with a ten or fifteen minute recall time to suit the level of competitors taking part.
Another factor in the choice of disciplines is the preparation of competition materials. Some disciplines, like Names and Faces, Binary Numbers etc take some time to produce the memorisation and recall papers. These types of discipline require experienced Arbiters and time for marking.
Although it is not essential when organising fun memory events and competitions, it is recommended that by joining the International Guild of Mind Sports Arbiters, and taking at least the Level One training, an organiser would gain invaluable experience in running their own club or event
The Mind Sport of Memory was founded in 1991 by the inventor of Mind Maps and expert on Mental Literacy, Tony Buzan and Chess Grand Master, Raymond Keene OBE. The Ten Discplines which formed the basis of the first competition are largely unchanged today and have been adopted worldwide as the basis for competitive memory competitions. There are now competitors from 30 countries participating in the sport, all competing to become the next World Memory Champion.
The sport is administered by the World Memory Sports Council which is the governing body for the sport. It compiles the World Rankings, is the custodian of the ten diciplines and ensures fair play worldwide through its Ethics Committee chaired by eight times World Memory Champion, Dominic O'Brien.
Memory is a sport in which everyone can take part. None of the top competitors would claim to be born with a great memory. All of them have learnt all the necessary techniques to develop their skills, and have practiced to a high level to get them to the top of the sport. You can do the same!  Why not start today?
Memory is one of the five "Learning Mind Sports" which are Speed Reading, IQ, Creativity, Mind Mapping and Memory. All of them are competitive sports, and collectively they can help anyone to become better in their studies or in ther work.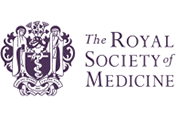 is one of the country's major providers of postgraduate medical education. Independent and apolitical, the Society promotes an exchange of information and ideas on the science, practice and organisation of medicine.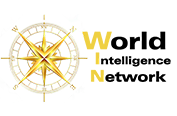 DR MANAHEL THABET, PHD
The youngest – and only – Arab with a PhD in Financial Engineering, she writes research papers on quantum mathematics. Her work to revolutionize our understanding of math and physics is poised to earn her a second PhD, at the age of 32.
Thabet, the winner of L'Officiel's Inspirational Woman of the Year award in 2010, is also an active member of MENSA, Young Arab Leaders, the International Association of Financial Engineers, the President of IQuestion – a high IQ society that restricts access to those at or above the 98 percentile MENSA level – Vice-President of WIN, the World Intelligence Network, and Supervisor of the Arabian Intelligence Network. This is all in addition to her day job as President of SmartTips Consultants, a company offering management consultancy, feasibility studies, strategic planning advice and crisis management to the business community.
In the field of financial engineering, Dr. Manahel's thesis has been involved in the Financial Engineering society research. The thesis has made contributions to finance research studies including the theory of interest rate behavior and empirical testing of arbitrage pricing theory in the financial markets.
She is one of the rare Arab women to have entered the field of Quantum Mathematics, and currently her research has been adopted by several American universities for development purposes.
Her thesis in the field of quantum mathematics is to develop new mathematical equations to calculate distances of universe and micro elements. She is the only Arab woman and one of the few in the world to enter into the discipline of science using metaphysics theories.
The thesis has been accepted by the boards of several American Universities as an exception due to the genuineness of the subject. In case of success, it will be a revolution expansion of the science of mathematics together with physics. Many organizations had shown interests in acquiring results of the theory. This gives Dr. Thabet her second Doctorate degree at the age of 32.
In the year 2000 she attained the "Excellence of Global International Environmental and Humanitarian Award" given for the outstanding efforts in undertaking environmental and humanitarian missions in Africa while working with the United Nations.
She was also recognized as "The Woman of the Year 2000" by "Woman Federation for World Peace."
In December 2010, Dr. Thabet was awarded L'Officiel Women Of the Year, Inspiration Women Of the year award at a glittering function in Dubai as recognition towards inspiring young Arab women in particular and women in general to achieve in whatever field they believe.
Dr. Thabet is an active member of many distinguished organizations such as MENSA, Young Arab Leaders and the International Association of Financial Engineers. She is the President ofIQuestion the High IQ society (top 98% Percentile), Vice-President of the World Intelligence Network and Supervisor of the Arabian Intelligence Network.
She is also a Columnist and an Economic Researcher in many leading financial publication
In Points :
Dr. Manahel Thabet
• Chairwoman of the Scientific and Recommendations Committee ( Giftedness 2012 )
• Academic Excellence Award ( Hamdan Bin Rashid Awards for distinguished Academic achievements ) 2012
• ITP Hot 100 ( 2012) High flyer
• Inspirational Woman of the Year 2010 " Le officiel"
• Goodwill Ambassador " Eco Art International" de MonacoPrince Albert II Foundation
• Queen of Bourse by wall Street journal.
• The youngest in the world and the only Arab who has Phd in Financial Engineering
• Working on her second Phd at the age of 30 inventing new formula in Quantum Mathematics "new science".
• Member of MENSA, the world's genius association.
• President of IQuestion the high IQ Society. 98 % IQ
• Vice-President of WIN (World Intelligence Network)
• Supervisor of the Arabian Intelligence Network
• Winner Who's Who "The international distinguished society"
• Winner " Medal of Fame in Science 2007"
• Winner in 2000 "Excellence of Global International Environmental and Humanitarian Award"
• Youngest winner of Woman of the year 2000 by "Woman Federation for World Peace."
• More than 130 international, regional and local recognitions and certificates.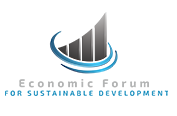 The Economic Forum for Sustainable Development is made up of leading directors of academic institutions, company CEOs, professionals and businessmen from the Arab World and the International community. Together they are adevising the Arab economic strategy for the future. The Economic Forum for Sustainable Development was established to streamline the working relationships between the private sector, knowledge institutes, and government organizations, with a view to further increasing prosperity and well-being in the Arab World focusing on GCC and Yemen. One of our main focus is to gather Economic ThinkTank to plan an Economic Vision for Yemen. The EFSD addresses complex economical-urban issues through innovation and collaboration between the private sector, knowledge institutes and government organizations on the metropolitan scale. The EFSD focuses on the most urgent economic challenges and on the fields where parties in the EFSD have the expertise, knowledge, and manpower to truly make a difference, and that furthermore offer economic growth potential.
I am raw html block.
Click edit button to change this html
I am raw html block.
Click edit button to change this html